The Old House Depot Story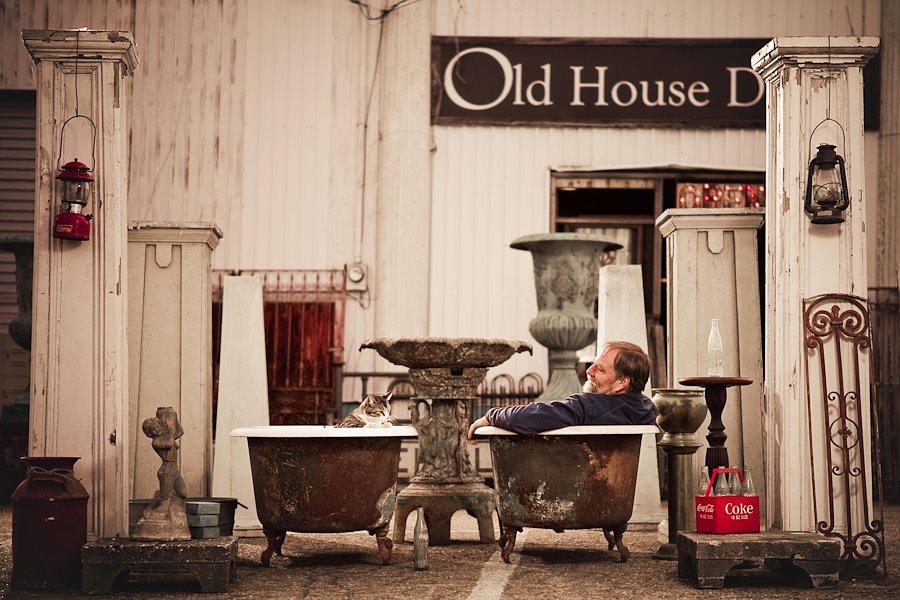 Fittingly, the idea for Old House Depot began with an old house. In 2002, Jim Kopernak and Ann Hendrick got married and bought a house in Jackson that was built in 1924. The house, with its original hardwood floors and exposed beams, inspired in the couple a love of old things, and they began to get ideas for building furnishings out of old materials.
Jim was a practicing lawyer when he began visiting architectural salvage shops, and after a year or so, he decided that he would retire from law and open a salvage store himself. It wasn't long before he leased an old warehouse off High Street, just two blocks away from the house that inspired it all. Old House Depot opened the day after Thanksgiving in 2006.
The customers who come into Old House Depot and the items they're looking for run the gamut. Artists buy a variety of reclaimed materials and trinkets to incorporate into their art. Craftsmen and women, contractors, and furniture builders come in search of everything from flooring and ceiling beams to old doors and bathtubs. Homeowners and businesses often request custom furniture building, such as headboards, tables, shelving, and wall paneling made from reclaimed wood.
Jim says that nostalgia is often a big motivator for people who visit the warehouse, and browsing is more than welcome. Old House Depot has also been the site of photo shoots for fashion magazine spreads, weddings, and engagements.
A familiar face around Old House Depot belongs to Mo the tomcat. The green-eyed tabby is a rescue from Moselle, MS (hence his name) and has quite the local fan club. Mo comes to work and goes home with Jim in the cat carrier every day, and he even plays fetch!