Caet Wine Bar Delivers Good Taste with Old House Depot Touches
​Caet, a sister establishment of Derek and Jennifer Emerson's popular restaurants Walker's Drive-In and Local 463, has provided the metro area with a meeting place that delivers innovative food, fine wine, and a top-notch dining experience.
Located in the heart of Jackson's historic Fondren District, the interior provides an impressive backdrop for diners. Jennifer knew exactly the look and feel she wanted as she designed and decorated Caet. Old House Depot provided materials that would contribute to the cozy, intimate, and upscale feel of the space.
Behind the aesthetics, every piece has a story.
Architectural Salvage from Old House Depot at Caet
Tying into the sense of community we love so much at Caet, our wood primarily comes from deconstructed buildings that are usually located within 150 miles of Jackson. Most of this wood was cut around 100 years ago from 300 to 600 year old trees. We at Old House Depot thrive on giving wood with storied pasts a new life and purpose.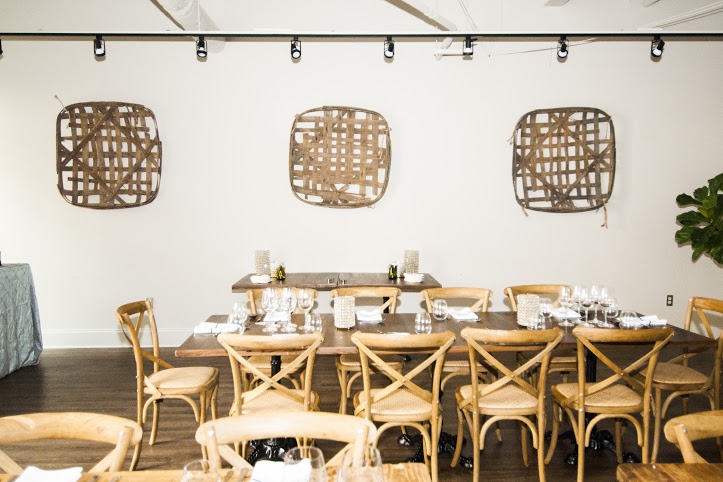 The private dining room and event space is adjacent to Caet's main dining area and bar. The baskets on the wall are tobacco baskets that originated in North Carolina. These unique and historical Old House pieces add another layer of dimension to the already rich, welcoming space.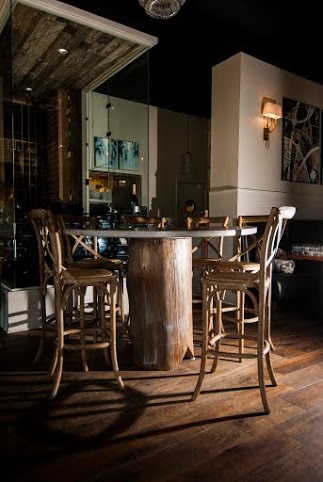 An extra large table calls for extra good company. This table, located in the main dining area, is made from Old House materials. The base is a cypress trunk that was originally one of two supports that held up an old house in the Delta. These two pieces sat as pillars on the ground and had a 20' pole extending between them, providing a firm foundation for the home.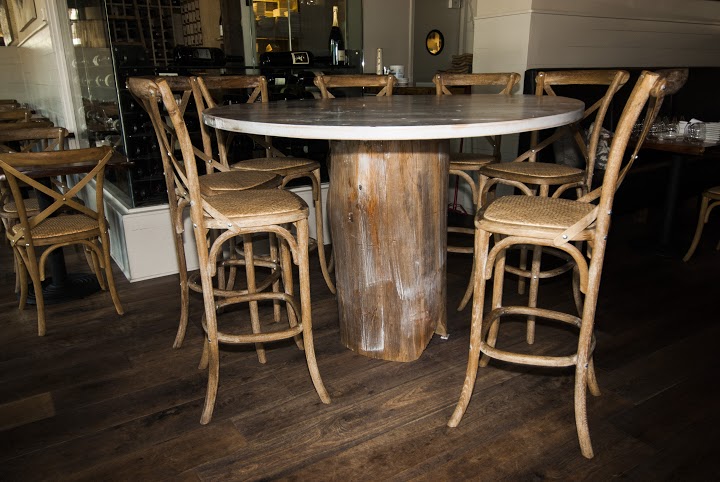 Taking it down south a bit, the substantial tabletop is made from heart pine floor joists that came from an old house in South Mississippi.
These Mississippi originals came together to form a wonderful place to enjoy a glass of wine!