Shabby Chic, The Finest Oxymoron You'll Ever Meet
​"Shabby chic" is a perfect match for Old House Depot. What is shabby chic? It's an interior design style in which furnishings are chosen for their appearance of age and signs of elegant wear and tear. Shabby chic even distresses new furniture to fit the antiquated aesthetic. Roses are common motifs, as is an overall Rococo style. Think French countrysides and English cottages.
Despite mimicking antique decor, shabby chic sets itself apart by having a cozy appeal that is eclectic, unique and very livable. Just search for "shabby chic" on Pinterest and you'll have thousands of pins on your hands! Though the term was coined in the 1980s and the design was popular in the '90s, the style shows no signs of slowing down.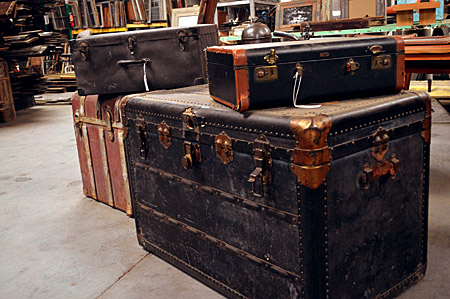 One common characteristic of shabby chic furniture is many layers and many colors of paint, where multiple colors can show through in worn places. It's an effect that some even mimic on new furniture with paint and sandpaper. At Old House Depot, however, you can find authentic pieces that naturally have this aesthetic.